Fast Track - Intensive Leadership Program - Response
FT-RESP-V
---
Fast Track - Intensive Leadership Program - Response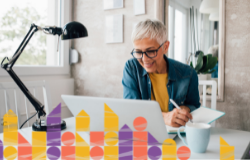 Fast Track will help you advance your career by building your leadership and management skills.

This program is for professionals with experience in the Victorian specialist family violence sector, who are looking to move into a leadership role or managers and senior workers in Victorian specialist family violence services (Tier 1) who are new to their roles and/or want to build their leadership and management capability.
Introduction
This free 10-week professional development program is designed for people who want to excel in a leadership role responding to family violence.

You will build your knowledge and skills in:
Family violence leadership
Applying theory, practice, policy and legislative frameworks
Using systems to manage staff and teams
Staff support, supervision, wellbeing, development, and contributing to organisational management
Using research and data to support high-quality evidence-based practice, services and initiatives
Partnerships, collaboration and service delivery
Engagement with diverse communities
Representation, advocacy and public speaking
Find out more
To find whether you're eligible and how to apply visit the
Fast Track page.
Please note this program is for participants in Victoria, Australia only.
Please do not submit an application if you reside outside of Victoria, Australia.
The next program will run from 19 August – 21 October 2021. Applications for this round are now closed, join the waitlist
here
.